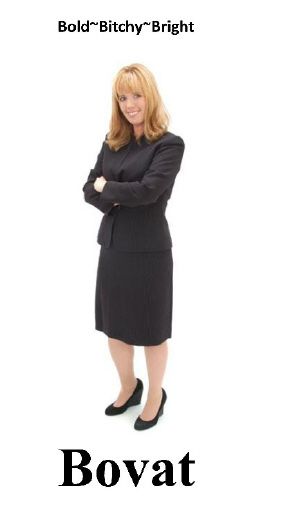 Mr. Sproule & Mr. Reuter,

Good Evening!!!
I'm either going to buy a pair of Uggs tonight or submit a press release.

???   Which Title Is Best For A Press Release, You're the EXPERTS thought I'd get some advice.  All Are TRUE!!!

Have A Great Night!!!
Sharyn Bovat   615-415-6675
The Nissan Whistleblower Thinks The Tennessee Taxpayers Would Be Angry At Spending OVER 100K for A French Sperm Donor.
Nissan Whistleblower Says Nissan Purchasing VP Used her As A Shield & There Was Never Girl/Girl Action.  Sharyn Bovat Says
"The Most Powerful Woman At Nissan North America Was Just My Friend."  Adding, It's Sad That Catherine Perez Could Not Be Open About Her Relationship With Her Director.  
??? Maybe He Should Have Not Reported to Her Directly.      
Nissan Whistleblower Sharyn Bovat Says I Kissed A Woman ONCE in My Life & That Was in Front of a Camera to Prove I Was a "Team Player" to A Member of The Bush Dirty Tricks Team. 
The Juicy Details & How to do a political "loyalty check" will be in Bovat's Book  J J
Nissan Whistle Blower Says ACORN Whistleblower is a Likable Nut.
Nissan Whistleblower Sharyn Bovat Says The ACORN Whistleblower Website Called Emerging Corruption Wanted Her Story Until  Bovat Told Anita MonCrief the Problems at Nissan were a Good Ole Boy Network Connected to  Mississippi Governor Haley Barbour
Nissan Whistleblower Says Those Connected to Tea Party Wanted to  Train Her To Be A Journalist  "If" Bovat  Would Blame Bad Spending At Nissan On the Obama Administration.   Bovat Did Not Do that & Says My Website is a Form of Diary & Slightly "Sloppy" Because My Thoughts Are NOT Sponsored By Big Business.
Nissan Whistleblower told Carlos Tavares She Plans on Writing an Off Broadway Play Called "The Stealth Skirt" or Maybe a Musical Called "I Told Tavares"
 


Love Life~Love People~Love the Planet