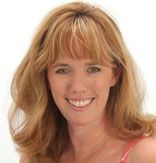 The Girl In the Black Honda knows WHY….
   L'tat resserre son emprise sur ses entreprises
L État demandera aussi des «revues régulières» sur la politique de gestion du personnel, l'emploi, la sous-traitance, les achats, les investissements, etc.
The state is tightening its grip on its businesses   By Mary Visot
…..The state will also require " regular reviews " on the policy of personnel management, employment, subcontracting, procurement, investment , etc. .
Readers....  The "Good Ole Boy" network knows their "going down" NISSAN Tokyo:  a few days ago someone told me that I've been fighting something "fierce" and it's been relayed to me that I've been fighting a "Southern Version of the Mafia".   These guys are "tough" and their connected (in many ways).  Now their "buddies" are running for cover.  
It's time for NISSAN & TN to "change".

I have some "thoughts" on the NISSAN credit union…..
Federal Regulators call me Sharyn Bovat  615-415-6675
Even though Tennessee is not on a Coast…. Something is VERY "fishy"
Nissan credit union faces regulators' scrutiny
Federal regulators' concerns spur changes
By Naomi Snyder • THE TENNESSEAN • August 5, 2010
Federal regulators have cracked down on Nissan North America's credit union, saying the independent financial institution's "future may be in serious jeopardy" because of weak management, poor record keeping and sagging earnings.
The National Credit Union Administration signed an agreement this summer with Veritas Federal Credit Union to make changes, including hiring a certified public accountant to do an audit. The organization is owned by its members and is not controlled by Nissan.
Teri Crowl, the chief executive officer of the credit union, said the institution has since made several changes to address regulators' concerns, including conducting the audit.
"At this moment, we're in better shape than we probably have been for several years,'' she said.
The credit union has 5,000 members and three offices, including one at Nissan's headquarters in Franklin. It had $34 million in assets as of June, about a 12 percent decline from two years ago.
Attempts to reach the credit union's customers were unsuccessful, because many Nissan employees said they weren't members.
'Hurt by weak economy'
Crowl said the institution's members, which are spread out across the country, have been hurt by a weak economy in the last few years, and some had their hours cut by Nissan, which caused them to have trouble paying back loans. But she said that situation has turned around this year, and she has noticed an improvement in loan repayments.
Also, Crowl said the credit union has lowered its costs by shutting down its Southern California office in January, where Nissan's headquarters used to be located.
During each of the last three years, Veritas lost money, including $1.1 million last year, according to the National Credit Union Administration. More than 5 percent of its loans were past due as of June, a slight increase from December, records show.
In addition to automobile and personal loans, Veritas had $12.6 million in real estate loans to members, mostly residential mortgages. If Veritas were to violate its agreement with regulators, it could face fines or even liquidation.
Veritas is federally chartered, and credit unions deposits are insured for up to $250,000 per account.
Tennessean reporter G. Chambers Williams III contributed to this story. Contact Naomi Snyder at 615-259-8284 or nsnyder@tennessean.com.
Nissan Set to Relocate; a Sales Chief Will Retire By JEREMY W. PETERS Published: March 9, 2006Top of Form
Bottom of Form
DETROIT, March 8 — The Nissan Motor Company said Wednesday that its top North American sales executive was retiring, the highest-level employee to leave as the company prepares to move its American headquarters from Southern California to Tennessee.
…………….
In other top changes, James C. Morton, North American administration and finance chief, will move to the newly created post of vice chairman at Nissan North America. Mr. Morton worked with Mr. Ghosn when the two were executives at Michelin North America, which Mr. Ghosn ran in the early 1990's.
Dominique Thormann, the senior vice president for administration and finance at Nissan's European operations, will succeed Mr. Morton. Mr. Thormann accompanied Mr. Ghosn to Tokyo when he took charge of Nissan in 1999 and is considered the architect of Nissan's financial recovery. Both men came from Nissan's French partner Renault.