??? Who secretly has stock in Exxon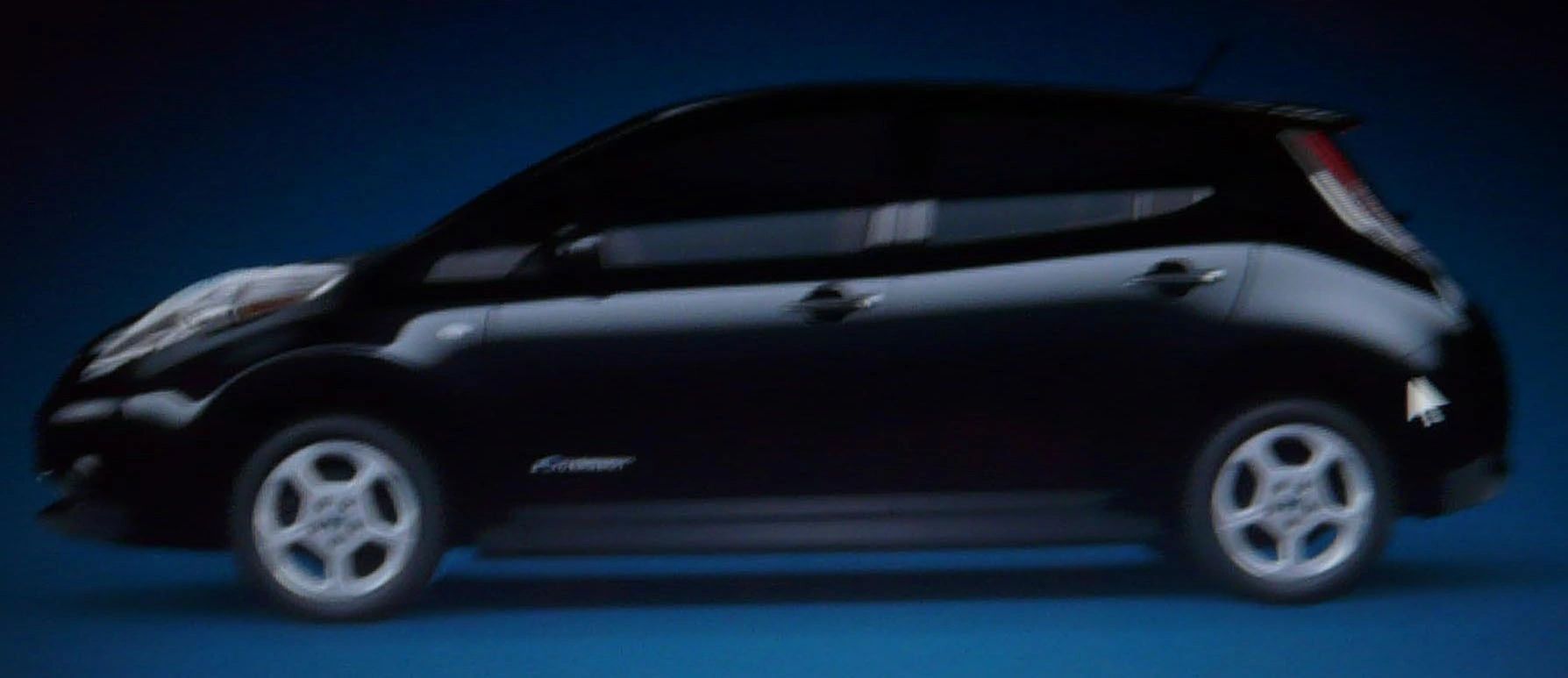 You have to market it in
SILVER
Mr. Ewanick,
Please market the Leaf using the SILVER color.

With the profile selected on the order form the headlights on the car in bold colors black and red looked HIDEOUS.  I wanted to vomit. The silver and white are acceptable. 
The silver will appeal to more people. 
I Don't Get It!!!

Women don't show their worst profile when having a photo taken.   ???  Why did you use such a horrible angle.
I don't get it.  you'll sell to the "green addicts" but mainstream America will hate it.
We have to just hope for lots of tax credits.  That California extra 5k credit is going to SAVE this 1st edition LEAF.
WIth confidence this car is going to be hard labor to sell.  Lets hope gas becomes $4 a gallon.
that will help.  
My fear is some Americans would prefer a 3rd war for oil if that is the only reasonable alternative.  This had to be the work of corporate espionage.   It's the only thing that makes sense.  
FOR FUTURE SUCCESS:
Use that synergy with Renault and Rebadge the "Flu" if you want the Electric car to succeed in America in 2012. 
  PLEASE it's for the planet.
ALso whoever created the form below is CLUELESS...  Look at question #6 I don't know
how your doing you scale.  Is 1 more likely or is 10 more likely.  
Why didn't you ask questions to assist in future target marketing.  Married or single.  their Age, are they a college graduate.  what are their hobbies ask them their favorite magazines.  
what industry do they work in.   The people that reserved today were 'pent up" electric car buyers they would have been happpy to help you in making the LEAF a success with giving you information.  If i had that data we could come up with 20 ideas to help sell that to the masses next year.  We need evey ounce of information possible.   WHo ever wants one of these cars get a detailed survey.  
Other than that
I do like the new nissan leaf website
.   It's much better and looks more technical.  Your the marketing expert.  I can't wait to watch you pull a rabbit from your hat.  
My "thougth"' is NISSAN has to rely on the emotional need for the EV and we need to find out which people can be triggered into buying an unattractive car with limited range.  I have some Ideas.  When I said on this web site that I could Milk a Fish I was serious.   That said.  It's gonna be tough. You sir have the Ultimate Challange.  Lets hope lots of tree huggers gave deposits today.     Good Luck!!!!
Sharyn     
1. How did you first hear about the Nissan LEAF?
Other Website
2. What most interests you about the Nissan LEAF?
Other
3. For your next vehicle , will you consider new or used?
New
4. When do you expect to buy/lease a new vehicle?
2-5 months
5. Thinking of electric vehicle in future, what body types are you most likely to consider for purchasing as your next new vehicle? (Please select up to three)
Small (Honda Fit, Toyota Yaris, Nissan Versa)
Compact (Honda Civic, Toyota Corolla, Nissan Sentra)
Midsize (Honda Accord, Toyota Camry, Nissan Altima)
Large (Ford Crown Victoria, Buick Lucerne)
Traditional Luxury (Cadillac DTS, Lincoln Town Car)
Small Crossover/SUV (Honda CR-V,Toyota Rav4, Nissan Rouge)
Middle Crossover/SUV (Ford Explorer, Toyota Highlander, Nissan Murano)
Large SUV (Chevy Tahoe , Toyota Sequoia, Nissan Armada)
Compact Van (Dodge Caravan, Toyota Sienna, Honda Odyssey)
Compact Pickup (Ford Ranger, Toyota Tacoma, Nissan Frontier)
Conventional Pickup (Chevy Silverado, Dodge Ram, Toyota Tundra)
Sports/Performance/2-Door Coupe (Nissan 370Z, Chevy Corvette)
Convertible (Mazda MX-5, BMWZ4, Saturn Sky)
Near Luxury (BMW 3-Series, Lexus IS, Infiniti G37)
Mid Luxury (BMW 5-Series, Lexus GS, Infiniti M35)
Premium Luxury (BMW 7-Series, Mercedes-Benz S-Class)
6. To what extent are you willing to consider purchasing your next vehicle with the following engine types?
Gasoline Engine 1 2 3 4 5 6 7 8 9 10
Gas-electric Hybrid 1 2 3 4 5 6 7 8 9 10
Battery-electric 1 2 3 4 5 6 7 8 9 10
7. Would LEAF replace an existing vehicle or would the LEAF be an additional vehicle in the household?
Select Option