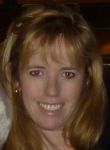 Funny memory last year when all the hoopla was about the Prius brakes I remember seeing Toyota's popular hybrid in my rear view window (on an icy day) and "thought" thank god it's not a Titan truck.

 "NISSAN in the winter I see so many G's fishtailing on Carothers* I have memories of the Koi pond in the backyard of my childhood home"
???  Can someone as NISSAN get bags of kitty litter and put it in the trunks of your RWD executive's cars before the next storm.   It's a safety issue.  Thank you!!!!   Sharyn
*Carothers is the main street that leads to the Nissan North American HQ

Now the public service message is over to today's "thought"
"We had too many people who working to save the world..."
Tony Hayward, former BP CEO


"I respect Carlos Tavares because when I told him I loved my Honda in February 2009 he asked why".....  Sharyn Bovat

That said:  I think I started to annoy the high level leader after the 3rd or 4th time I told him that "if" we were driving my Honda the driving experience would be better for the Infiniti navigation system was NOT user friendly. 

During that time that I had to drive the Infiniti I actually had to go to AAA to get maps to use in lieu of the complicated/not user friendly system. Too many times it had me going around in circles (literally).  
On the 3rd day while I was working with Mr. Tavares I watched him attempt the system I "thought" when two people that have a combined IQ with a number that can almost make a full circle having this many issues no wonder why so many people that own Infiniti's "shift" to another brand.   What Mr. Tavares told me at the end of his 3 days with me on his home finding & Tennessee orientation trip is that he'd change the navigation system.  
America HE DID IT!!!!     I was impressed!!!!
 Honda I have 72,800 miles on my 2007 CRV and I'm looking at making change.  
I've looked at ALL the cars in the 30-35k range (since I put so many miles on a car, it's basically  a rolling living/dining  room for me and my child.  This is an American lifestyle thing, were an "on the go" society.   
I'm one of many that want a car that safely & comfortably gets me and my child to where we have to go.  I prefer to not spend over 30K on a car that will be abused by lots of wear and tear.  For luxury and comfort I will go up to 35 but that's OUT THE DOOR (including taxes) 
 MANY people like myself fall into this category.  We dream about owning the luxury Lexus or the classic Mercedes yet our lifestyle and driving patterns limit us. Someday we'll own one, maybe in our 50's.  

Continuing.....

My demographic women 35 – 50 (I'm 45…ouch) likes "new" because we want to feel like our cars are safe and we do not like to worry about unexpected repairs.  Also new cars are fun. 
NISSAN I actually "thought" about the Infiniti G because I like the looks.  Too bad it's RWD and the affordable one has NO navigation system.   I do not need the power of the Maxima and the MPG is not the best.    The Altima looks too cheap, it's the plastic stuff.   
My fully loaded Honda CRV that cost 30K included a great "touch screen" navigation system, leather seats (that heat up) XW radio, moon roof & has NEVER needed anything but the normal maintenance. 

My dealer is so friendly and only charges $19.95 for an oil change and also washes my car for free. All in less than an hour.  This is done while I wait in a comfortable room with free coffee/tea and they have a business center with complimentary computers to use while you wait with high speed internet.  They also have a child's play area.  My ONLY complaint is in the past they've had Fox news on.  Yet the last two visits were Fox free.    Thank You!!! Honda.

When I told Mr. Tavares I loved my Honda I was sincere.   ???  Maybe nobady has ever told him that before.  Yes!!! I'm Bold.  Becuase of that Nissan will be better.



           NISSAN there's a point….. keep reading.
That said:   Honda "If" you had a touch screen navigation system on the fully loaded Accord Coupe it's the hands down winner of what I want.   ??? Can YOU change that by July?   That's when I think I'll be making the purchase.  If I do get the CSR/Diversity position I've decided on the fully loaded Hybrid Altima.   My child wants a DVD in the back seat. 
But "if" Nissan does not make "change" or they don't want me.  Which if they didn't I WISH they would have said something "earlier".  I've said since LAST year that if I were to not get the job I would want to "end this battle of human decency".   So I must believe its happening. 
 Many have asked me:
??? Why do you continue and ??? How can you trust Carlos Tavares?  
My answer is if I can't trust him then WHO.   Also I need to believe that society can change.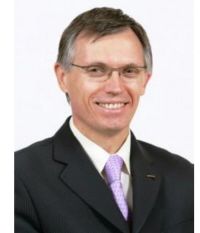 This is VERY important:  some people have assisted me that was car guys that knew Mr. Tavares from the Gardena (LA) days. And they understand my Quest for human decency.
Too many former Nissan employees have shared so much with me.  Since CSR also includes "ethics" and the making sure people follow the Code of Conduct that makes the job desirable for me.
For those people who communicated to me people that did so much for Nissan to "bring the company back" did all the work for the NRP that Ghosn takes all the credit for.  FYI…. Louis Schweitzer should get most of the credit.  It was made clear to me that Ghosn implemented the project successfully but Ghosn was NOT the mastermind.  Ghosn DID succeed at taking ALL the credit. 
Back to my point; To many people made too many sacrifices for Nissan when it was in LA.  They were lied to by Morton and Ghosn.
 I want CSR because I want what happened at the direction of  Jim Morton and Carlos Ghosn to NEVER happen again.  Former employees at Nissan have told me they want to know that too.    Morton said that California was a "godless" state.  I will say for the record that those former Nissan employees I communicated with are truly good people and they would make ANY god proud.
 Also, I want current employees to know that they can "whistle blow" and it's OK.  They will not be dismissed or "jailed" if they talk about wrong doing.
 Yes!!!   I was told by Nissan employees that my arrest was a spectacle most likely because HR wanted to scare people into remaining silent.   The call I got yesterday about the Renault three indicated the "same" thing happened to them.  Oddly some of those men were on record as questioning the EV program.  They were in product planning and they were "experts".   ???  Maybe they're only guilty of being RIGHT.   
Until I find out about my job I've decided to review ALL the cars that are on the market.   Get This!!!    I was contacted by a social media company and asked me to consider doing car reviews.  So NOW I have a "new" project.   Look at the simple elegence below.... It has a NAVIGATION SYSTEM!!!!




Sorry Japan, I do see a possible "Buy American" trend that could happen.  Last week an African American man who works at Honda said he's considering whistle blowing about discrimination against blacks.  This is happening at a dealership.   NOT Darryl Waltrop (my dealership), He's documented who's been promoted for the last year & it's always a "Good Ole Boy".   To make him feel better I told him that Toyota had a black leader in America named Will James.  I said Japanese companies are starting to be more accepting of diversity. Japan, I hope that's a "true" statement.  
Then I was asked "what's going on with you at Nissan".   My comment was NO Comment. 
Those not in the "Good Ole Boy" world are "waking up" and when America learns that NISSAN fired so many women and took taxpayer money for a car that they did NOT think would succeed. It's gonna make people want to "shift" to American cars.  
GM is male dominated yet "skirts speak" and Ford has an excellent spokesperson for the new Electric Focus who's a woman and much more savvy than Jung.  She seems to have FACTS.
 About 2 years ago I talked to Susan Brennen for a long time at the home of Catherine Perez  and she LOVED working at Ford.  Susan is an inspirational woman and I hope she's inspired MANY women in Tennessee.   She needs to be in a Nissan commercial when this discrimination "drama" is all over.  
OK to today's Message:
The fact that it's going to take 500,000 sales to "break even" on the Leaf is VERY telling.  If that were "really" the goal NISSAN would have been MORE prepared to take the orders.   HELLO!!! You're a top auto maker.  
Brian Carolin.  The article about the buyer's expectations on the Leaf did NOT put you in a good light.  Your rambling was ridicules.  "If" Nissan wanted that "happy blue car" to succeed YOU/NISSAN would have been prepared for the launch.  Looking at YOUR past statements it's obvious YOU are just the spokesperson and told what to say. 
Sir, "If" you keep talking you might innovate yourself an indictment. 
For "if" America thinks that  you knew about the "scam" to use taxpayer money (in a bad economy) for a program that would NOT have results and NOT create long term jobs in America you are an accessory to FRAUD. 
I learned that BOTH Jung and Woodward in the past had roles that gave them personal contact with Carlos Ghosn.  Both could easily be placed in the "inner circle" of the situation.  Jung is the marketing person in charge of the Leaf and she should get ALL the credit/consequences.  
Mr. Carolin YOU had lots on your plate.  You were "Saikawa's Super Nanny" brought over to lead the play pen.   I want to believe you're ONLY guilty of being part of a power grab.  
Sir, that's my opinion and I think your OVERLY intelligent and you know when it's time to "do the honorable thing" which in your world is to hop on a plane and retire to a villa on the coast of Spain.
OK!!!! Time to be Honest with America.
Japan is now doing hydrogen cars too.  ??? Does Ford have better technology.
The EV will succeed in America but NOT the Leaf.
It's UGLY and Nissan is NOT prepared and the battery is a dinosaur.
One guy told me "Nissan just took it 'off the shelf' from the C.A.R.B. days."
I BLAME GHOSN!!!!   Renault should too.  I hope he's the "unknown person".
NISSAN By being HONEST & Direct with America NISSAN can calm the storm.  If more RAMBLINGS by a pretty boy high priced marketing executive continue, I see visions of him & NISSAN being compared to Tony Hayward and BP. 
Last fall when we were driving back from an ice skating competition in Indiana and my gas light popped on I pulled over at the nearest station and my child said "DON'T get gas there, they killed birds."
Image is everything!!!
Nissan YOU discriminated and wasted American taxpayer money.
This has to end.  
The fact is what I'm blogging about is to NAVIGATE Nissan to disclosing the "truth about its car" for IF YOU continue the ramblings of a foreign SVP of marketing YOU'LL look bad.  The outcome could be that many Americans will NOT buy NISSANS 
Mr. Tavares needs to lead NISSAN globally and "fix it"
Let's face it many of  my "thoughts" to Leaf marketing would not  have been used "if" Nissan had a real marketing executive on the case.   OMG!!! I've got so much that proves NISSAN made little effort to make this a success.  Instead it was a "dog and pony show"  kind of like Grenada.   Hate to say this Mr. Carolin but you're NO Margaret Thatcher.  She was honest with her people.
 Bradshaw & Brancheau need to lead marketing. 
It's time for an American for the understand America!!!
If I get the job with Nissan I want Nissan to make a car that "I would want to buy" and I would say that I "think" that's the goal of Mr. Tavares too.   For the Ellure demographic is for women sophisticated and rebellious…   That is ME!!!
Check out this Nissan press release from www.nissannews.com
11.17.2010 , LOS ANGELES, Calif.
Nissan Quest, Murano CrossCabriolet and Ellure Concept Make World Debuts at L.A. Auto Show
…  As an expression of Nissan's long-term vision for the next generation of sedans, Ellure introduces a new sedan design language – one that honors the sedan's unmatched daytime functionality, yet has a more emotive, almost hidden ambience that comes to life after dark. "It's an ideal fit for the needs of its projected owners, women in their '30s and '40s with a sense of sophistication and rebellion," Nakamura added.
Mr. Tavares would NOT let this website continue if it was not needed.  Obviously change has NOT happened.   That makes me sad. 
NISSAN The clock is ticking….  
Have A Great Day!!!                                             Sharyn
"I am sure they were genuinely ill, but whether it was anything to do with dispersants and oil, whether it was food poisoning or some other reason for them being ill, you know, there's a—food poisoning is surely a big issue when you've got a concentration of this number of people in temporary camps, temporary accommodations."  Tony Hayward Former BP CEO
Brian Carolin
???  How many leafs are "really" coming to America.  Out of the 50,000 that can be built in Japan. 
??? What are the EXACT #'s on the fully refundable $99 reservations have turned into sales. 
??? "Is" the degradation issue one the "engineers" are concerned about.
??? How much does each Leaf "really" cost to produce. 
Sir, I've got YOU on record "rambling" about incentives including gas savings etc…. indicating that the cost for the Leaf would be  38K but when I (Sharyn Bovat) emailed Carlos Tavares and said the "highest" acceptable # in the US before rebates was $32,900 then the price was announced at $32,780.  Oddly the price remained close to $40,000 in Japan and the car is BUILT there. 
???  Why
Then the #'s available to the US market "shrank" YES!!! Nissan then allowed less cars to be allocated to the USA.  Still the cashed 100% of the check given to them from the Department of Energy.
Brian Carolin I have MORE!!!!
I won't continue because I like you!!!
Sir, Spain is beautiful in the winter time.
 Nissan Apologizes For Slow Leaf Rollout
by Devin Coldewey on January 13, 2011 

Being the first affordable all-electric car on the market, the Leaf was kind of guaranteed to be a big seller. But their way of going about selling the thing seems to have given their customers unrealistic expectations of when their cars would actually arrive. People have been given extremely vague promises of when their car will arrive ("4-7 months"?), and theories have arisen in the community to the effect that Nissan is attempting to manufacture scarcity.
Nissan is hitting back, or rather soothing back, and has issued some statements regarding the rollout intended to get their customers to put down the pitchforks. Nissan's Senior Vice President of Sales Brian Carolin says:
We probably gave an expectation of availability which in hindsight was too early. Our engineers are incredibly crucial and they want to make sure that every [Leaf] coming out of the gate is absolutely right. The rate of climb has been probably a little slower than you'd expect.
They were just taking their time in Japan to make sure everything was perfect. We're at the leading edge of technology and the engineers just wanted to make sure that the car was absolutely spot on.
Fair enough, but I feel that Nissan really didn't manage expectations very well. We all know they needed to get the name and the reservations out there as early as possible so they could ship before cars like the Ford Focus Electric and Tesla Model S stole their thunder. They might have overdone it a bit.

NISSAN On Monday I'll work on a "thought" related to this:

Have A Great Weekend!!!              Sharyn


PSA: Well Armed Against Industrial Spying; No Issue With China
Published January 13, 2011
PARIS -(Dow Jones)- French car maker PSA Peugeot-Citroen (UG.FR) Thursday said it is well armed to avoid an industrial spying affair like that involving rival Renault SA (RNO.FR), adding that affair won't affect its relationship with China.
"To this date we have never had an affair of the same kind as Renault. PSA is well prepared to avoid it," PSA's brand director Jean-Marc Gales told reporters during a conference. The group has set up an ethical committee to act as "whistle-blower" and watchdog as part of its strategy to avoid such incidents, Gales said.