Over 30 years ago a Dominican nun told me to "be careful of boys driving Datsuns"
She was right.
My "thought" America also needs to be careful of those "making" Nissans.
A credible source told me about the degradation of the Leafs battery.
It seems like in 4 years it will go from an average 100 per charge to 60 miles per charge ouch
No wonder why you don't want to make too many of them with 1st generation batteries.
Then YOU don't need a plant paid for by taxpayer money to make 200,000 batteries YOU won't need.  Which takes us back to WHY I started this damn web site.  
It does not take a "rocket scientist" to smell a scam......
Mr. Ghosn I said from day one that car was designed as a "joke"  and I think the punchline will be that the EV is a success.    A car in America with a more "mainstream" look will be considered the 1st  mass marketed car.   
Also I just thought of the name for my book: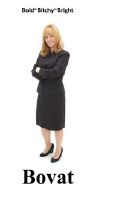 The Girl in the Black Honda
NISSAN's
Ghosn Going Gone.......
How the NISSAN Whistleblower communicated to Carlos Tavares about  a Global Good Ole Boy Network.  

Thank You!!!  California Silicon Valley elite & residents from Redmond for your products were my weapons in this "battle of human decency" together we'll try to eliminate discrimination in Tennessee.  Respect for ALL People is our "thing". ...and your innovations will "make it happen"  :) :) Sharyn

Mr. Tavares,  
Sir, YOU need a better "stock" picture. Glad you got a haircut.  :) :)  Please change the photo on the corporate bio page and for press releases.  You need to wear a BOLD tie. 
???  Maybe the new communications "skirt" :) :) can "tweak" your public profile.  It's important NOW that your a leader of a big company.   Again, Congratulations!!! 
Thank you in advance for "change"... Not just the tie.
Have A Great Day!!!  Sharyn
.