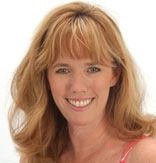 Pre "thought" :
Today I'm working on a project to raise money for subpoenas.  I found out that if we go to court EVERTIME I issue a subpeona a press release can go out.  WOW!!! 
Several journalist have told me that NISSAN is doing a "great job at keeping my story silent.   I GET IT!!!!    A guy on the "coast" told me that when companies threaten to take away advertising or access to cars & future access for articles  that strategy will stop any story. Yet, journalist know my website is "loaded" with what must be facts for NISSAN did "turn me off" a year ago. wow!!!  
I see yet another "connection" to The Good Ole Boys and NISSAN current lack of transparency  "tactics" to the former USSR.   Communism is "alive" in TN.   I have a new comrade... Reuter.
???  Wonder what happened to Stevens and Standish.....
Oh and FYI... Obviously "The Girl In The Black Honda" is being used as a "TOOL" by Tokyo and NOW France.  One person told me if the FRENCH wanted you silent you'd be silent.   Actually I understand that comment for Renault owns a chunck of NISSAN and is somewhat state supported.   I've had "brief" encounter with French Intelligence and they are some of the BEST.  When this website does NOT further their agenda.... or that of Tokyo it's "toast"  Americans that know of my website are "bug" eyed waiting for something to happen.  
Oddly The Girl in the Black Honda  has "multiple" purposes"  First it helped get the EV committment from Tokyo,  One battle  that on I believe those in Israel were watching.  They too have "amazing" intelligence. Fun Fact:  One of the top people at Better Place used to be high level Mossad.  One time I was asked by a viewer if I thought this guy that was following me (uncomfortably) was mossad.  I said NO.  If it was Mossad they would be "invisable".   This guy was just a good ole boy goon. HuH,,,,Now knowing that Ghosn is responsible for some of my harassment... Ghosn's Goons....  Hum....  I like Mortons Mindless Minions Better.....     
That said: the Girl in the Black Honda then helped Mr. Tavares secure his future CEO role.  
Now it's being used to tarnish the image of a man who I hope is "thinking" in the best interest of the company.   Mr. Ghosn....  This needs to "end" YOU need a "time out".  Yesterday i told a guy I don't blame Ghosn I blame Morton and if Ghosn is thinking clearly he'll gracefully hand the reigns over to Tavares...  Take control of the alliance... Sproule will put positive "spin" on it saying that Ghosn is doing this "for the GOOD company" and that he needs to spend time on the alliance now that Daimler is onboard.  IF the "Good Ole Boy" issue comes up he'll say  That "any" involvement Ghosn had with was done with "lack of information" for Morton a long time contact mislead him  (who is on the board of companies that profited from IRAQ and Katrina...ouch!!!!)  .   
GET IT!!!!   Spin it NOW!!!    
Back to silencing the press:  It's "just" another road block and  Luckily I'm good at ROADBLOCKS  
                                             ???  Right Mr. Tavares  :) :)  
Still having the 'press feel pressure to lose money from telling of "wrong doing" is not good for society.   AMerica is LUCKY to have the internet.   What's happened here is part of "what's wrong" with America today.  Instead I appreciate anyone who has dared called NISSAN about me to "attempt" in a story.  I think ALL of YOU are brave I can't battle that issue.   I've still got Greedy Good Ole Boys on my plate.   Did NISSAN really give 50K to a hospital in South Carolina and not give to the high school across the street ....   That's "fishy".  .  
To Mr. Zimmerman :
while doing my monologue on the 80's I remembered (years ago) a briefing where they talked about Nancy Reagan and her new "Just Say NO" Campaign .... I actually raised my hand and said "Does that include us"....  
For the record I'm not a user of illegal drugs.  In the 80's that was an era of curiosity and YES like many that were in the white house/congress/big businesss today back then  I "tried"  and VERY IMPORTANT it helped me "fit in"   
Get it!!!   Today some in congress abuse taxpayer money...  Maybe they got their bad spending "habits" from their early days of turning $100 bills  into straws. ???  Why use money when  a straw is free at McDonalds. 
That said I told Carlos Tavares a year ago that I'm NOT going to out ANYBODY on issues of 80's and excess.  I think a lot of problems in America stem from politicians hiding their past.   In a way they fear the right wing extremist will hurt them if they don't vote "their" way.  
vent:
Early on in this battle I said my  "personal" life was not perfect.  i knew that I had to do that.   The Good Ole Boys were slandering me in the community and the ONLY way that I could "fight' for fairness was to do the "More History" page and let them know that I "get" what there doing.  Again if anyone wants to talk about me I would prefer if they talked to "me" 1st.   IMAGE  is EVERYTHING and after I became a whsitleblower the Good Ole Boys started tearing mine "apart"   Luckily one of the best political minds told me the best way to tackle personal "attacks" is confront them.  Do NOT hide.   For then people will believe them   Today the tide has "turned" and now people believe that the Good Ole Boys are bad and they recognize their "words of disrespect as acts of retaliation"  So NISSAN when asked about me "be kind"   if you can't say anything nice ... don't say anything at all 
& That includeds YOU Mr Reuter.        
************************
People are Products of their Enviroment and in the 80's I partied....  It was fun.  ..  still I was young  & I saw all those commercials with the egg in the frying pan about "this is your brain on drugs" and I got the message that drugs  would destroy the mind...  Immaturely I "thought"  I've got brain cells to burn & I never did anything in excess  I was like most in the 80's truly "just" recreational.... 
My moment of clarity:
Until attending  a "Just Say No" lunch hosted by Mrs. Reagan I met children that had mom's that were drug addicts and hearing their words and seeing how their mom's missed out on enjoying their beautiful children "changed my mind". 
Mr. Zimmerman YOU helped me "grow up" with your public service campaign you did in college.  
Sir, I want to Thank You!!!!
Sharyn Bovat
FYI-  I Love South Florida...The cuban coffee is Fantastic.
If you ever need a creative type...call me  615-415-6675  Seriously, I'm truly tired of Tennessee. 
I Respect ALL People!!!          After reading YOUR blog I want to work for someone like YOU!!!!
.